We Are Hiring Exceptional Podiatrists
Amazing opportunity to take your career to the next level
Whether you are newly graduated or an experienced podiatrist, we guarantee to take you career to the next level.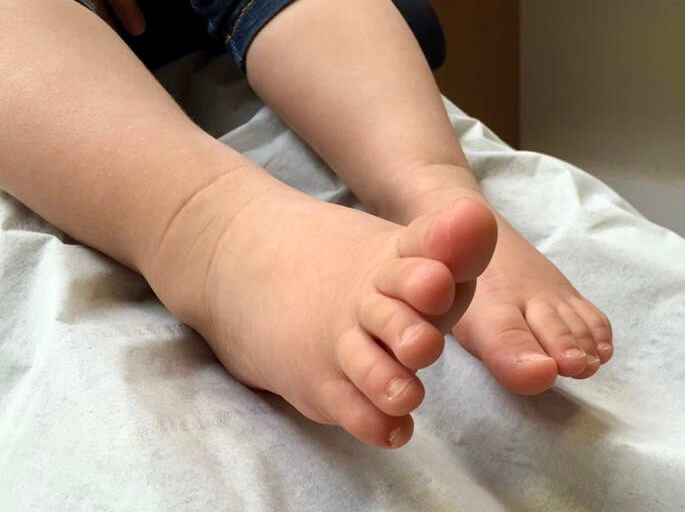 Baby steps towards your Skyrocketing career
We offer a rare and unique opportunity to receive £10,000 worth of training whilst working at one of the UK's leading podiatry practices.
The successful applicants can expect to receive hours of training in pressure plate analysis, filmed gait analysis, orthoses prescribing and a detailed MSK examination.
You will learn how to perform an ankle block, treat fungal nails with laser, perform nail surgery and much more.
Shockwave therapy treatments are a standard treatment at Fitter Feet, and the use of cold lasers is another treatment modality that will be just part of your everyday practice.
Don't miss the this amazing opportunity to fully develop your potential as a leading respected podiatrist under the tutorage of Diane Nicholl FCPods Consultant Podiatric Surgeon.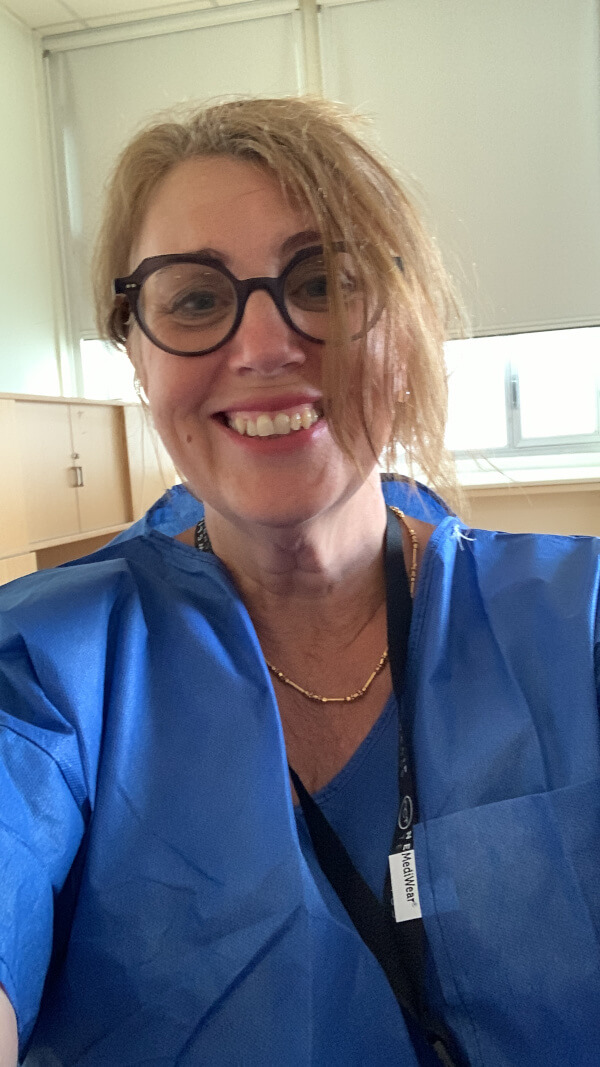 Job description: Full time, Employed
Skilled enthusiastic Podiatrist wanted for a long established podiatry clinic in Clapham, London.
Our successful candidate will have experience working within a clinical environment, and also be HCPC registered. We are looking for an engaging, friendly practitioner with good experience in general podiatry foot care, nail surgery, biomechanics, and orthoses. The ability to work as part of team as well as independently is required. An excellent client rapport is also essential. You will work along side a Consultant Podiatric Surgeon who will mentor your skill development.
Responsibilities: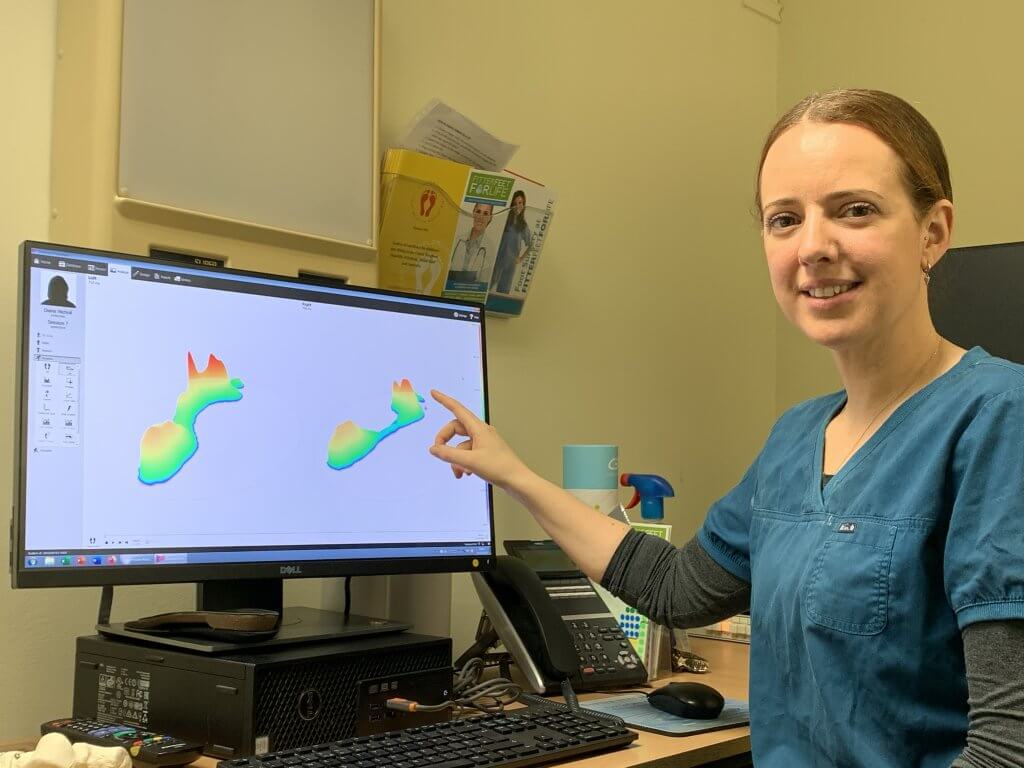 Gait analysis is performed using 3 way film cameras replayed in slow motion, and pressure plate data collection. Gait reports are provided to patients with orthoses.
Nail fungus treatments are provided using Fotona Laser and the Curanail drill.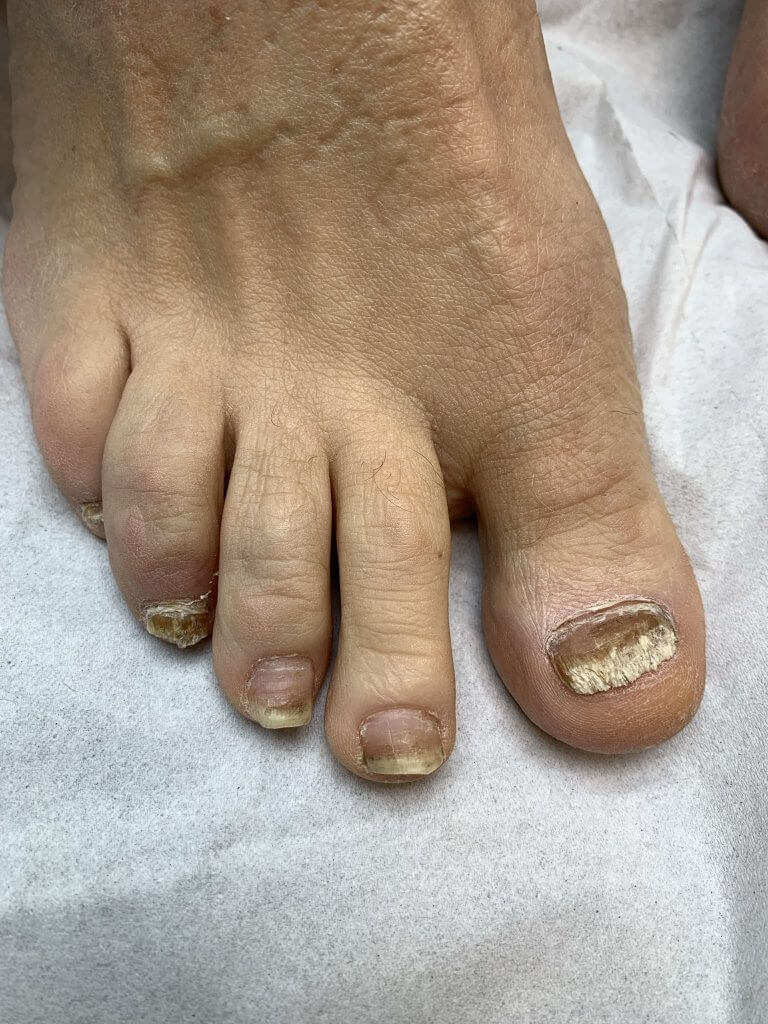 X-ray evaluation of foot deformities. What are the treatment options?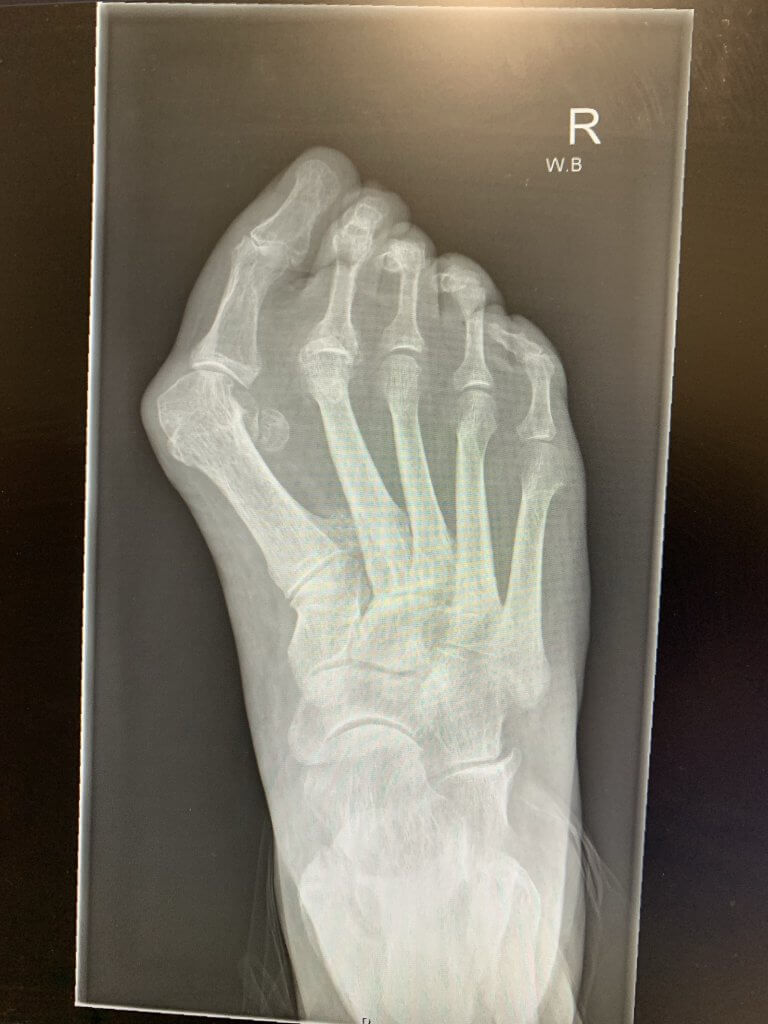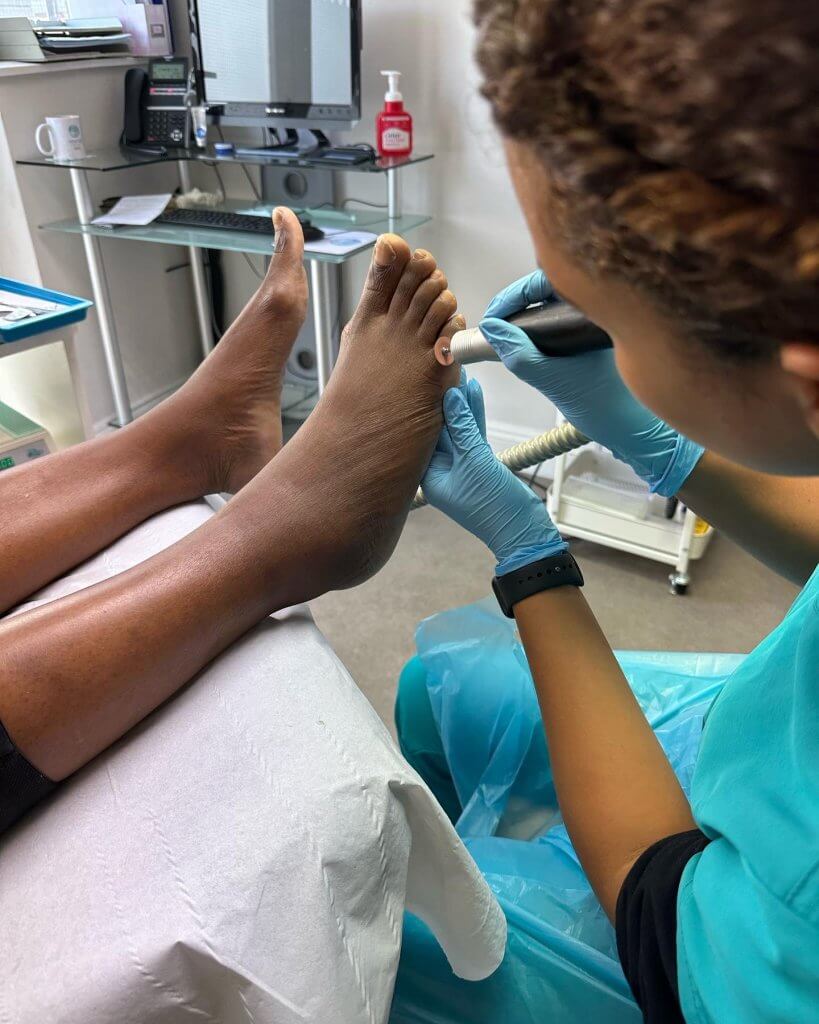 Nail Surgery
Cryotherapy and Fotana laser Verrucae treatments
Shockwave therapy for Plantar fasciitis & Achilles tendinopathy.
Good Podiatry skills for standard foot care.
If you are newly qualified or just want to expand your scope of practice, we will provide training in the use of unfamiliar equipment.
Requirements:
HCPC registration
Podiatry Degree/qualification
Benefits:
28 days holiday
Modern equipment
Computerised patient notes
Full time admin support.
Training provided for you in Shockwave Therapy, Fotona laser treatments, pressure plate data
collection and gait analysis.
Annual conference attendance for CPD is paid for by Fitter Feet for Life
Christmas and summer staff events to top restaurants.
Mentor system between staff
Close to Clapham Common for lunch time walks and cafes.
Job Type: Full-time
Salary: Appropriate to experience
To apply for this post, download and complete the application form and email it to info@fitterfeet.co.uk.
Do call us for an informal chat.
02076274901