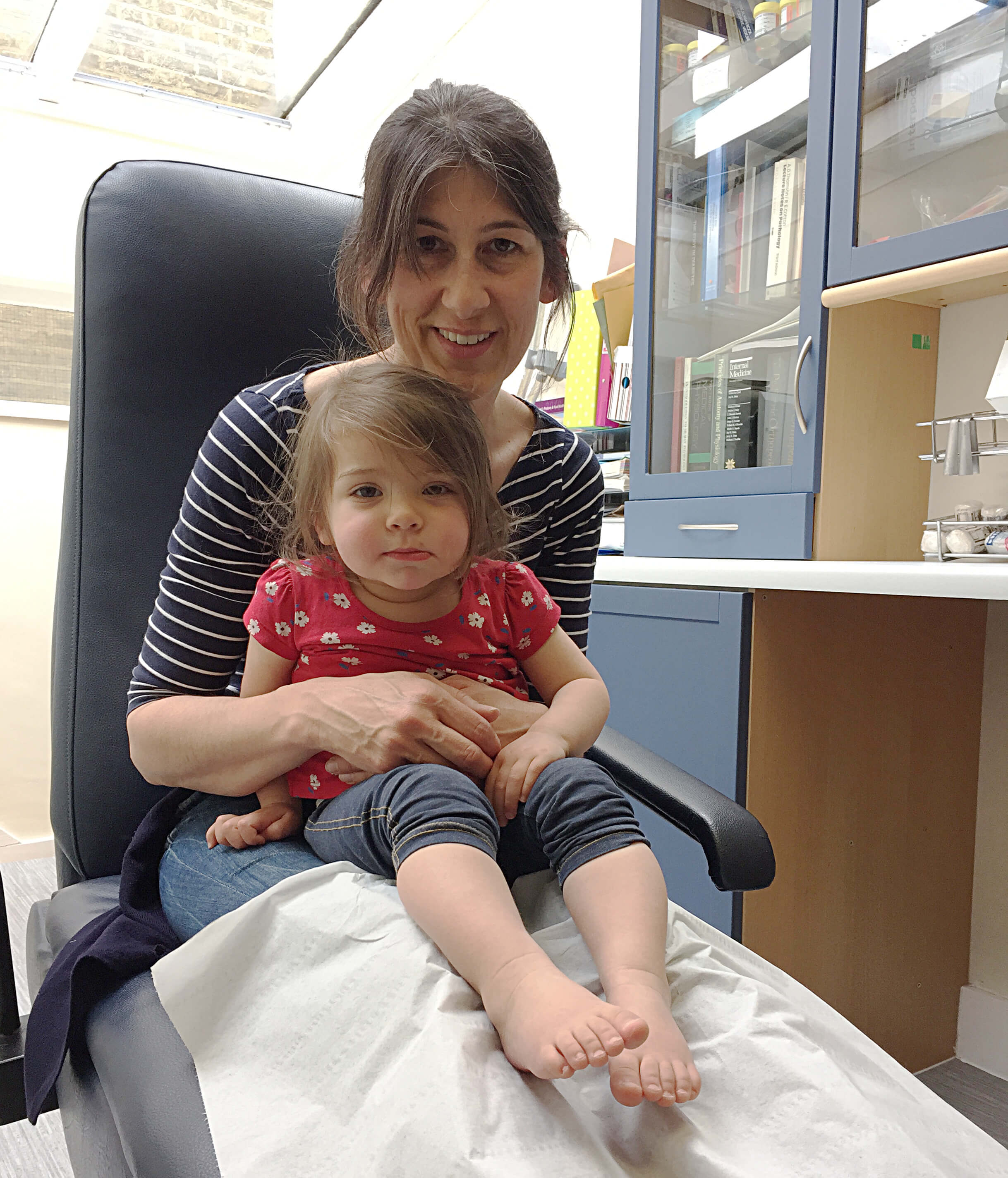 It is never normal for children to have pain in their feet or legs. Growing pains are not a part of normal development. They are often the result of poor foot structure such as flat feet, or poor joint alignment.
At Fitter Feet For Life we offer Gait Analysis for children which allows us to see foot, ankle, knee, hip and back alignment in slow motion.  This helps us to assess abnormal posture, and so determine how best to correct it.  Fitter Feet For Life can provide advice on selection of footwear, or, if appropriate, prescribe foot orthoses (orthotics) for children.
Some Common Foot problems experienced by children: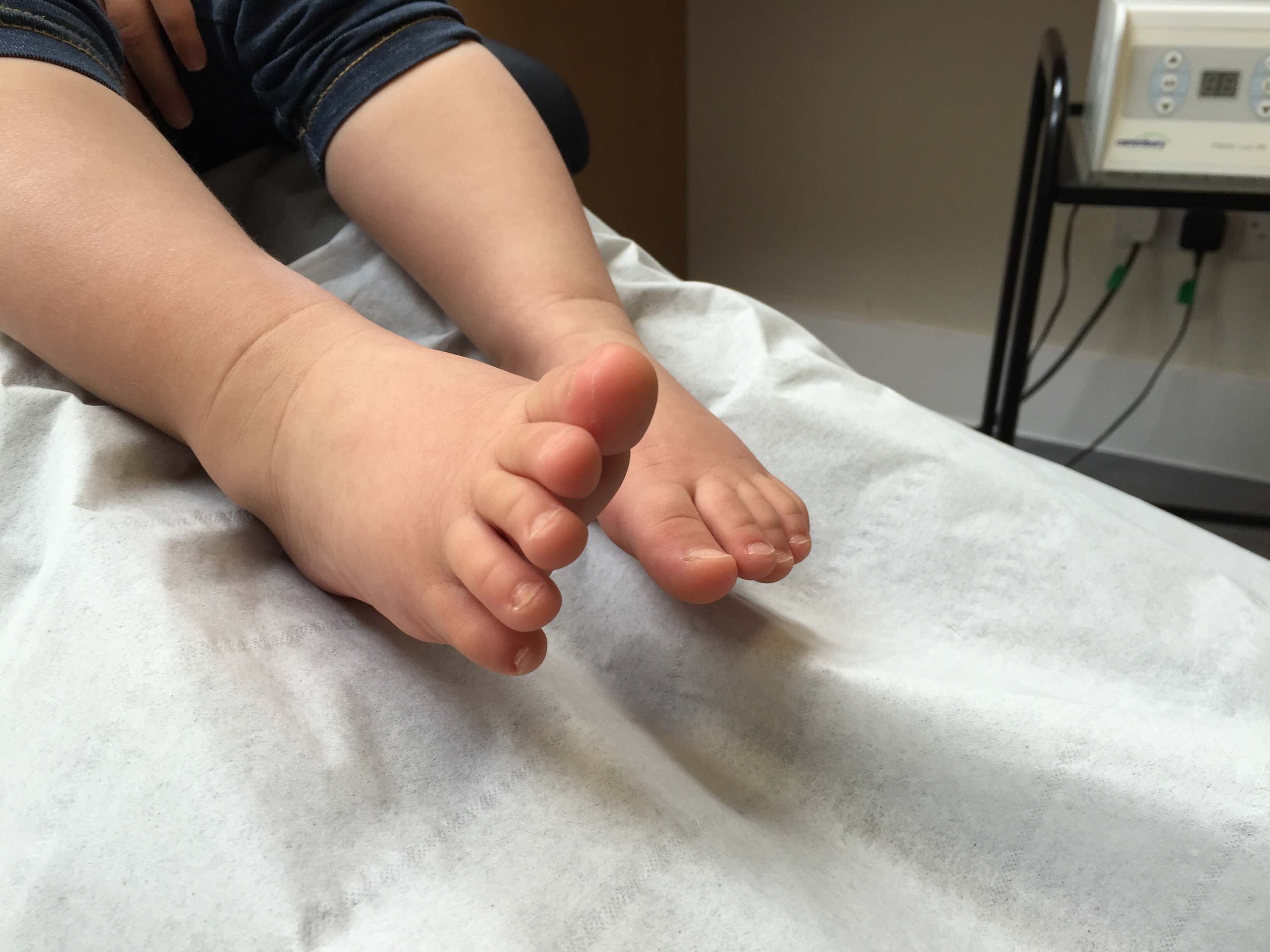 Flat feet may be completely pain free, but falling arches can have a bad effect on the movements in the joints in the ball of the foot creating problems such as Bunions and Hammer Toes.
The falling arch causes some tendons to work harder and can lead to tendonitis in the Achilles tendon at the back of the ankle and in other tendons around the ankle that try to keep the flat foot in a normal position for walking.
Flat footed children may have problems after running, or they may not enjoy walking. They can experience pains or cramping in their legs and feet. They may find shoes are uncomfortable to wear as it is more difficult to find good fitting shoes for flat feet.
Children should have their feet and legs examined at Fitter Feet for life if they experience any difficulty playing sports or walking.
Heel pain – Sever's Apophysitis
The heel bone has a large growth plate so when a child grows the bone gets bigger. As the bone approaches an adult size the growth plate closes. The bone developing at the growth plate in children is weak and cannot withstand repetitive stress so inflammation is seen particular in children who do a lot of sport or who are heavier in weight. If the heel alignment is poor, sloping rather than vertical, or if a flat foot is present,  tendons around the heel can be painful.
Nails can become ingrown during teenage development or just from kicking a ball or running. Tight shoes or socks, or incorrect nail trimming can also cause of ingrown toenails in children, although sometimes the tendency for nails to curve inward is inherited. When the nail breaks the skin, serious infections can result. Parents should never try to dig the nail out at home.
A Fitter Feet Podiatrist can remove a small portion of the nail to help it heal and provide antibiotics.  If an infection is present, phone us for an appointment. Our caring staff will look after you.
Warts and Verrucae can develop anywhere on the foot, often they are on the bottom of the foot and can be painful to walk on. They are caused by the human papilloma virus, the same virus that causes warts on other parts of the body.  Fitter feet provide freezing treatments, laser treatments for well established large verrucae and chemical treatments for younger children. We will advise you which treatment is best for your type of Verrucae. Just book a free assessment to find out more.
Five Signs Your Child May Have a Foot Problem
Your Kids Can't Keep Up with Their Friends.
If children don't enjoy sports or running around in play, it may be because their feet or legs are tired. Fatigue and aching is common when children have flat feet. The muscles in the feet and legs tire easily because the feet are not functioning as well as they should.
Children stop doing activities they usually enjoy.
If they are reluctant to participate, it may be due to heel pain. This is a problem often seen in children between the ages of 8 and 14. Repetitive stress from sports may cause muscle strain and inflammation of the growth plate, a weak area at the back of a child's heel.
They Don't Want to Show You Their Feet
Children may feel pain or notice a change in the appearance of their feet or nails but don't tell their parents because they fear a trip to the Podiatrist. Parents should make a habit of inspecting their child's feet at a young age. Look for any changes such as calluses, growths, skin discolouration, or redness and swelling around the toenails.
Your Child Often Trips and Falls
Clumsiness  with tripping and frequent falling may be a sign of in-toeing, balance problems or neuromuscular conditions.
The Child Complains of Pain
It is never normal for a child to have foot pain. Injuries may seem minor, but if pain or swelling last more than a few days, have your child's foot examined.
A child with any of these signs or symptoms should be promptly examined by a Podiatrist or Podiatric Surgeon for proper diagnosis and treatment.
Avoid kids' foot problems with the right fitting shoes
Have a look at these recommendations for shoe fitting before shopping shopping for shoes to help  prevent and minimize foot problems from badly fitting or worn out shoes.
Back-to-School Football Season
PRIME TIME FOR FOOT AND ANKLE INJURIES
Tips to protect kids during sports
If your children are enjoying playing sport here are six tips to that could protect your children from serious ankle injuries:
Get ankle injuries treated right away.
What seems like a sprain is not always a sprain. Your son or daughter might have injured cartilage or bones in the foot without knowing it. Have a qualified Podiatric Surgeon examine the injury. The sooner rehabilitation starts, the more likely long-term problems like instability or arthritis can be prevented, and the sooner your child can get back into competition.
Have old sprains checked  before the new school term and sport season starts.
A medical check-up can reveal whether your child's previously injured ankle might be vulnerable to sprains, and if he or she might benefit from wearing a supportive ankle brace during competition.
Buy the right shoe for the sport.
Different sports require different shoe gear. Players shouldn't mix baseball cleats with football shoes.
Children should start the season with new shoes.
Old shoes can wear down like a car tire and become uneven on the bottom, causing the ankle to tilt because the foot can't lie flat.
Check playing fields for dips, divots and holes.
Most sports-related ankle sprains are caused by jumping and running on uneven surfaces. That's why some surgeons recommend parents walk the field, especially when children compete in non-professional settings like public parks, for spots that could catch a player's foot and throw them to the ground. Alert coaching officials to any irregularities.
Encourage stretching and warm-up exercises.
Calf stretches and light jogging before competition helps warm up ligaments and blood vessels, reducing the risk for ankle injuries.