Happy Christmas
We have a Christmas gift
for our December patients.
We will give you a Moisturising Revitalising Coconut Water Foot Pack to take home after your appointment in December. These socks are the perfect little lockdown pamper treats for relaxing on the sofa. What our patients say about them - "They are clean and easy to use, have a slight pleasant aroma and have left our feet wonderfully moisturised. We will definitely continue using these in the future"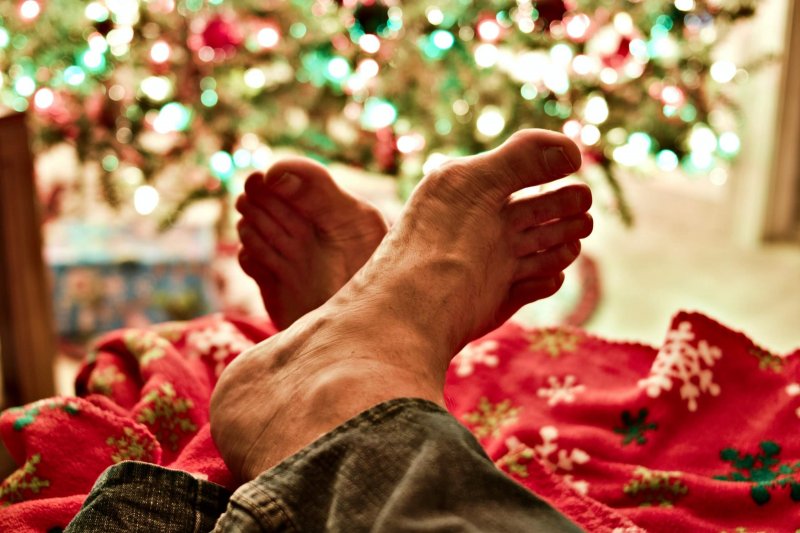 Our opening hours in December
We have appointments all day Monday to Saturday and evening appointments on Tuesday and Thursday.
We are closed for Christmas from 24 December and reopen on Monday, 4th January.
Covid Rules: Protecting our patients and our staff
Our staff are:
wearing PPE and using sterile equipemnt;
keeping patient appointments staggered so less people meet;
cleaning rooms between treatments.
We ask that all patients cooperate in helping to prevent infection.
You are welcome to come with a parent or carer, should you need their support. Other friends or family members will be asked to wait outside the clinic.
Please:
wear a face mask when you come for your appointment;
maintain social distancing from others of 1 to 2 metres;
do not attend if you have a cold or a temperature or if you feel unwell. Call us and we will reschedule your appointment;
do not attend if a member of your household has a cold or temperature or feels unwell. Call us ad we will reschedule your appointment.
---
Fitter Feet for Life | 34 North Street | Clapham | SW4 8AP | e:mail | book online